The Wagner Operas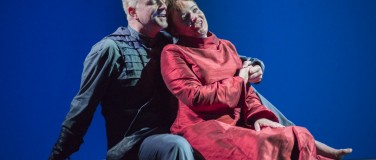 http://www.richard-wagner.org/rwvi/en/about-wagner/the-works/
Do you want to help fellow admirers of Wagner discover more? We are currently developing the educational resources of this website and are looking for volunteers to write about Wagner and his operas. If you would like to help us by sharing your knowledge and expertise, please email us on info@wagnersociety.org.

About the Man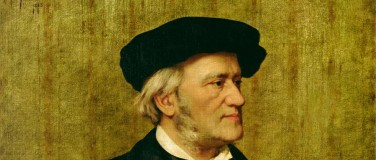 Born in Leipzig, Germany on May 22, 1813, Richard Wagner went on to become one of the world's most influential—and controversial—composers.
Unlike most opera composers, Wagner wrote both the libretto and the music for each of his stage works. His compositions, particularly those of his later period, are notable for their complex textures, rich harmonies and orchestration, and the elaborate use of leitmotifs.
His compositions include:  Die Feen, Das Liebesverbot, Rienzi; Der fliegende Holländer; Tannhäuser, Lohengrin; The Ring of the Nibelung (Das Rheingold, Die Walküre, Siegried, Götterdämmerung); Tristan und Isolde; Die Meistersinger von Nürnberg and Parsifal.
He had his own opera house built, the Bayreuth Festspielhaus, which embodied many novel design features. It was here that the Ring of the Nibelung and Parsifal  received their premieres and where his most important stage works continue to be performed in an annual festival run by his descendants.
Until his final years, Wagner's life was characterised by political exile, turbulent love affairs, poverty and repeated flight from his creditors. His controversial writings on music, drama and politics have attracted extensive comment in recent decades, especially where they express antisemitic sentiments. The effect of his ideas can be traced in many of the arts throughout the 20th century; their influence spread beyond composition into conducting, philosophy, literature, the visual arts and theatre
He died of a heart attack in Venice on February 13, 1883.
Join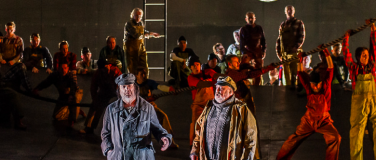 Whether you are already a knowledgeable Wagner enthusiast, or simply like what you have seen and heard and are curious to learn more - why not join the Wagner Society? You will meet many like-minded Wagner lovers, be able to attend our frequent lectures and recitals, receive our quarterly magazine and regular emails with news and events relating to Wagner, and you will also be able to participate in our annual ballot for tickets to the Bayreuth Festival.
Above all, it will give you the opportunity to join a world-wide community with a common aim - to support, promote and enjoy to the fullest extent the sublime works of Richard Wagner.
Becoming a member is easy - it costs £30 per year for single and £40 for joint membership (same household) - whether you are in the UK or overseas. Full-time students with a valid student ID can join for free.  You can join using our online system below or email us at membership@wagnersociety.org.
[pmpro_levels]

The Society is run by a Committee of volunteers (see About Us on the site) and we are always looking for enthusiastic members to help us with our events, our magazine production, marketing and our website. So if you want to join and become involved, we'd love to hear from you.
Please send any enquiries about membership and volunteering to info@wagnersociety.org. We will do our best to help you.