"Sir Adrian Boult conducting Wagner-What might have been!" with Adrian Brown


1 December 2020




6:30 pm - 7:30 pm
"Sir Adrian Boult conducting Wagner-What might have been!"
with Adrian Brown
ZOOM WEBINAR: 6:30PM, 1ST DECEMBER 2020
The talk will endeavour to reveal that Boult, the quintessential conductor of British music was also even more deeply grounded in the Classics; particularly Brahms and even more so Wagner. Brown will reflect on Boult's  recorded legacy of Wagner;  and Brown's own experience learning these scores with and hearing them at the hands of a master, ruefully reflecting on what might have been in terms of a complete canon of operas.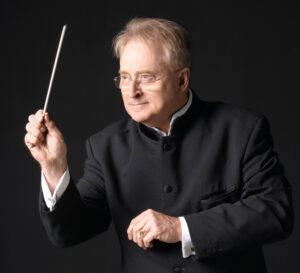 Adrian Brown
Adrian Brown comes from a distinguished line of Sir Adrian Boult's most gifted pupils.  After graduating from the Royal Academy of Music in London, he studied intensively with Sir Adrian for some years.  He remains the only British conductor to have reached the finals of the Karajan Conductors' Competition: in fact, the Berlin Philharmonic was the first professional orchestra he conducted.  Sir Adrian wrote: 'He has always impressed me as a musician of exceptional attainments who has all the right gifts and ideas to make him a first-class conductor.'
He has conducted much Wagner; Acts One and Three of 'Die Walkyrie' along with other excerpts from The Ring, Tristan and Die Meistersinger.
The 2018-19 season included the formation of his own orchestra, the Elgar Sinfonia of London and celebrating the Bromley Symphony Centenary Season; works included Strauss 'Ein Heldenleben', Elgar 2 and Beethoven 9. He also conducted Elgar's 'The Sanguine Fan' and performed with his Sinfonia and Elgar's Violin Concerto with Sasha Rozdestvensky. Working with Southgate Symphony and Waveney Sinfonia he conducted  performances of Parry No.5, Mendelssohn 3, Schubert and Dvorak.
The autumn of 2019 saw a return to the Royal Orchestral Society and London Chorus in St John's Smith Square for Verdi's Requiem. He will return for Beethoven's Missa Solemnis in 2021.
Forty years with Bromley Symphony were celebrated with a special concert and The Elgar Sinfonia have appeared yet again to perform the Ireland Piano Concerto and Elgar/Payne Symphony No.3.
Adrian Brown was one of a hundred musicians presented with a prestigious Classic FM Award at their Tenth Birthday Honours Celebration in June 2002. In the summer of 2013 he was awarded the 'Making Music' NFMS Lady Hilary Groves Prize for services to Community Music, a much appreciated and admired honour.
In December 2017 Adrian was presented with the Berlioz International Society Medal for services to the great French composer.
At the time of his 70th Birthday last autumn, he was awarded the Elgar Medal for yet more service to our greatest British Composer.
This online event is free to all members (non-members £5).  Please register your interest below and you will be sent a Zoom link in good time for the lecture, probably during the previous day. (Please do not contact us for the link unless it has not been received immediately before the lecture is due to begin.) If you wish to make a donation, please do so via our website (see button to the right) or contact treasurer@wagnersociety.org.   (NOTE: Joint members intending to watch this lecture together only need to register once.)
Description:

Details to follow