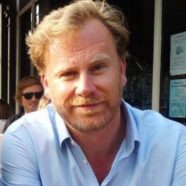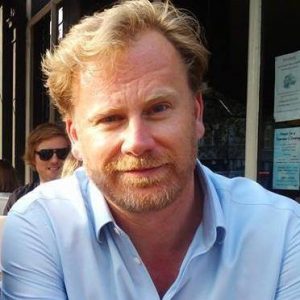 Alan Ridgewell, Chairman and Editor, Wagner News
Alan has a first class honours degree in Opera Studies and is currently preparing to begin a PhD in operatic performance semantics and aesthetics, and directorial practice. Having worked in support and development for the last 15 years for a global software company, he has also worked as a director, actor and singer.  He has a bad back after having to carry Kim Begley across a stage, when he mistimed picking him up. Alan joined the Committee in August 2017 and has edited Wagner News since the start of 2018.  He succeeded Richard Miles as Chairman in 2019 and attended his first International Wagner Congress in Venice in November 2019.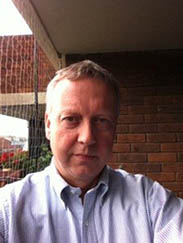 Richard Miles, Secretary
Richard Miles read Law at Cambridge University and was called to the Bar in 1981 before pursuing a career in Finance.  He currently works in Corporate Banking.  He is married with three children and lives in Blechingley, Surrey.  He has been a member of the Wagner Society for about 6 years; on the Committee since 2011; and was elected Chairman at the AGM in 2012 – for which he has no professional or academic qualifications whatsoever, apart from common sense and a strictly amateur love of Richard Wagner's musical dramas.
He is a keen gardener, likes walking, collects antique glass, buys art when finance & wall space permit, reads mainly historical and scientific books, and is a qualified deer-stalker.
Henry Kennedy, Events Secretary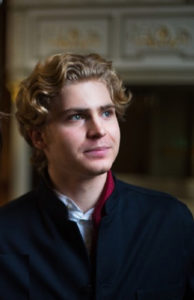 Meli Hatzihrysidis, Marketing Secretary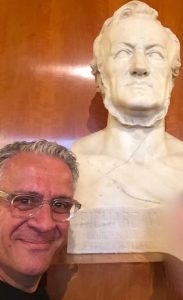 In Australia, Meli's first degree was in performing arts and social anthropology. After coming to London, he completed an MA in Arts Policy and Management, while working as a civil servant at the Office for National Statistics. He moved to the Department for Culture, Media and Sport, advising and supporting Ministers on a range of arts policy issues.
He moved to Arts Council England, to develop the Council's first national arts and health strategy, "The Arts, health and wellbeing". He continued in the role of Senior Officer, Engagement and Participation, working on audience development and marketing, and increasing involvement in the arts. He was part of the team that delivered the first round of the £37m Creative, People and Places Programme.
Since leaving the Arts Council, Meli has worked on the Chamber Music in Chelsea festival and is now an active member of Room Two, a collective of artists, curators and art and cultural historians.  He is a trustee of the music charity, Song in the City.
Izzy Pitman, Committee Member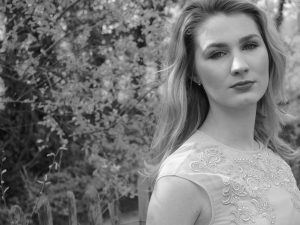 Born in Norfolk, Izzy is currently completing her undergraduate degree in Music at the University of Oxford. She is president of the Oxford Opera Society and is currently in the process of founding the National Student Opera Society.  As an aspiring soprano, Izzy has participated in masterclasses with renowned professionals including: Stephen Langridge, Susan Bullock and Robin Bowman. Whilst at Oxford, she has performed multiple roles with New Chamber Opera and sang roles ranging from Purcell to (predominantly) atonal contemporary opera for other companies.  Izzy is a avid fan of Birgit Nilsson and her prized possession is a signed excerpt of 'Vissi d'arte' written out by Ms Nilsson herself.  Outside her operatic pursuits, Izzy is a (very) amateur ballerina and figure skater. Izzy is on a, somewhat difficult, mission to interest young people in the work of Wagner!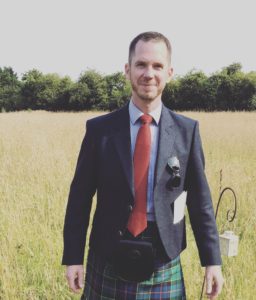 Tom Brown, Social Media Secretary
Tom studied music at Oxford, where he sang with the chapel choir of Merton College and Schola Cantorum of Oxford, and staged Mozart's Bastien und Bastiennein the college gardens.
He then studied law, was called to the Bar, and practices from chambers in the Temple.
Tom was an original member of the London chamber choir "Voce" from 2003. He first saw the Ring in Richard Jones's production at Covent Garden in 1996, and has had a particular interest in Richard Wagner's work since – alongside interests in fourteenth-century polyphony, baroque opera, Mozart, and Austrian and German romantic and post-romantic music, including the operas of Richard Strauss, He first attended Bayreuth in 2017, and became a member of the Wagner Society later that year.
Tom is a keen (but ever-slower) oarsman, and a British Rowing umpire.