Wagner's Italianism, Bellini's Norma, and melody's Sinnlichkeit, with Dr David Trippett


16 June 2021




6:30 pm - 7:30 pm
Wagner's Italianism, Bellini's Norma, and melody's Sinnlichkeit,
with Dr David Trippett
ZOOM WEBINAR: 6:30PM, 16th June 2021
The young Wagner conducted Norma more than any other opera during the 1830s, and, in tandem with his three pro-Italian essays from this decade, he composed an insertion aria in the style of Bellini for performances of the opera at Paris's Théâtre Italien in October 1839. It was most likely intended to supplant Oroveso's "Ah! del Tebro al giogo indegno" in Act 2, yet the bass for whom it was intended, Luigi Lablache, refused to sing it, and Wagner set it aside for good. This paper looks at Wagner's aria in the context of his enduring Italianism.
Normative readings of Wagner's nationalism follow the literary tradition of an authentic German identity propagated by Carl Friedrich Glasenapp and Hans von Wolzogen from the 1870s onwards, and wilfully reinforced by Winifred Wagner during the 1930s. Adherents of this tradition have dismissed Wagner's early Italian sympathies as a "rebellious phrase" (Grey, 1995), and seize upon the composer's denunciation of Rossinian opera as a "whore," as a mere vehicle for superficial virtuosity, in his Zurich writings. As a result, the role of Wagner's Italianism has arguably been marginalized.
Yet Wagner consistently admired aspects of Italian singers' performance, and regarded Boito's production of Lohengrin in 1871 as the only worthy performance of this opera to date. Furthermore, his writings draw on a number of literary paradigms of Italian sensuality. And he lauded Bellinian melody throughout his life, once even dubbing himself a "hot-blooded son of the south."
Against this restoration of Wagner's Italianism, this paper will examine Wagner's insertion aria to Norma from 1839 as both a pedagogical, painterly study for the twenty-six year old composer, and as a competitive work in which he seeks to outmanoeuvre Bellini's original. It is Wagner's only composition set to an Italian text, and shows him as a neophyte Italian melodist in training, thus effecting a particularly idiosyncratic cultural transfer between German and Italian aesthetics.  By rereading this little-known aria in the context of Wagner's awareness of nineteenth-century Italian opera and Italian literary stereotypes, this paper seeks to historicize the significance of Wagner's anti-Italian stance at the mid-century, thereby raising questions about the reception of stylistic hybridity, and the extent to which Italian performance aesthetics may be applicable in modern performances of Wagner.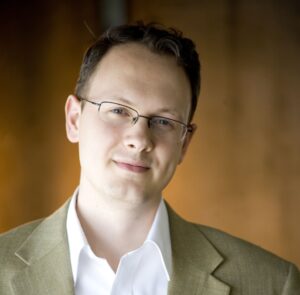 David Trippett is Reader in Music at the University of Cambridge, and a Fellow of Christ's College.  His research focuses on nineteenth-century intellectual history, Richard Wagner, and the philosophy of technology. He is author of Wagner's Melodies (2013), editor and translator of Carl Stumpf, The Origins of Music (2012), and co-edited both The Cambridge Companion to Music in Digital Culture (2019) and Nineteenth-Century Opera and the Scientific Imagination (2019).
Between 2016-2019, he produced the first edition of Liszt's Italian opera Sardanapalo for the Neue Liszt Ausgabe (EMB), and orchestrated this in a performing edition for Schott, based on Liszt's instrumental cues in the manuscript, and a study of the operatic scores he conducted in Weimar. The world premiere recording, under Kirill Karabits and the Staatskapelle Weimar, received widespread critical acclaim, was broadcast internationally, and topped the UK's Classical charts in 2019. See www.sardanapalo.org/press
He currently runs a five-year research project on 'Sound and Materialism in the 19th Century', funded by the European Research Council, and has a forthcoming monograph on this topic: Sound in the Palm of your Hand. His research has been published widely. It has received multiple international awards, including the Alfred Einstein and Lewis Lockwood Prizes (American Musicological Society), the Bruno Nettl Prize (Society for Ethnomusicology), Outstanding Multi-Author Collection Award (Society of Music Theory), an ASCAP Deems Taylor award, and a Philip Leverhulme Prize.
He lives in Cambridge, and when time permits, performs as a pianist (and tries his best to teach his daughters piano).
This online event is £5 to all members, £10 for non-members (Refundable on joining) and free for students/under 30s.  Please register your interest below and you will be sent a Zoom link in good time for the lecture, probably during the previous day. (Please do not contact us for the link unless it has not been received immediately before the lecture is due to begin.) If you wish to make a donation, please do so via our website (see button to the right) or contact treasurer@wagnersociety.org.   (NOTE: Joint members intending to watch this lecture together only need to register once.)
Description:

Details to follow