Elgar and Wagner


18th June 2019




7:00 pm - 9:00 pm
Wagner and his influence on Elgar
Alexander Walker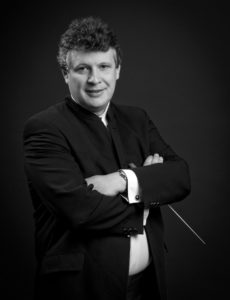 On receipt of the solo section for the Angel in The Dream of Gerontius, Elgar's publisher August Jaeger wrote in April 1900 to the composer:
"Since Parsifal nothing of this mystic, religious kind of music has appeared to my knowledge that displays the same power and beauty as yours. Like Wagner you seem to grow with your greater, more difficult subject and I am now most curious and anxious to know how you will deal with that part of the poem where the soul goes within the presence of the Almighty."
Perhaps the extract brought Parsifal to mind because of clear echoes of Wagner's great work which may have struck Jaeger either consciously or subconsciously.  The correspondence between composer and publisher are full of references to Wagner's music, and it is clear that Elgar felt himself to be writing within a tradition of European music which included Schumann, Brahms and Dvoŕák and specifically revered the music of Wagner.
Elgar's mature output reflects the deep influence and absorption of the harmonic procedures found in Wagner's music but also the influence of Wagner's melodic writing. It seems to me that Elgar sees in Wagner's music archetypes of musical meaning that he himself is able to use and these may be found in works such as the EnigmaVariations, The Dream of Gerontius and the second symphony.
Tickets £20 including refreshments.  (£5 for Students and under 30s with free membership and if they have previously provided proof of status.)
Tickets are available on this website by clicking the link above. You can pay with a credit or debit card or by PayPal. You can also register for the event and then send a cheque or bank transfer to the Society. If you prefer not to use the website for payment, then please send your cheque to the Society's Treasurer at 15 Gibson Square London N1 0RD.  If none of the above methods of purchasing a ticket works for you, then you can contact us by e-mail at – ticketsecretary@wagnersociety.or
Address:
Barter Street
,
London
,
WC1A 2TH
,
United Kingdom