Marchesi's pupils sing Wagner, with Roger Neill


18 November 2021




6:30 pm - 7:30 pm
Marchesi's pupils sing Wagner,
with Roger Neill
ZOOM WEBINAR: 6.30pm, 18 November 2021
In a teaching career stretching over half a century, Mathilde Marchesi produced a hundred top-flight prima donnas, all taught fundamental bel canto skills. And she did not hold back in her criticism of Wagner's operas, especially the later ones. So how come so many of her leading pupils became successful Wagnerians – not only Sentas, Elisabeths and Elsas, but also fine Isoldes, Brangänes, Evas, Frickas, Erdas, Sieglindes, Brünnhildes, Kundrys …?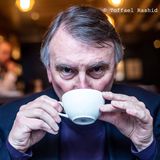 Roger Neill
Roger is an expert on the innovators, artists, writers and musicians of the late nineteenth and early twentieth centuries. He was founding director of the Centre for Creativity at City University London. He helped Sam Wanamaker to re-build Shakespeare's Globe in London and was founder of the contemporary music orchestra Sinfonia 21 and chairman of Endymion Ensemble. His most recent book is Divas: Mathilde Marchesi and her Pupils and he was co-producer of the 4CD set, From Melba to Sutherland: Australian Singers on Record. He is currently secretary of the Historic Singers Charitable Trust (Historic Masters). He started his working life as a rock musician.
All tickets for this online event are £5 but free for students/under 30s (with proof of status).  Please register your interest below and you will be sent a Zoom link in good time for the lecture, probably during the previous day. (Please do not contact us for the link unless it has not been received immediately before the lecture is due to begin.) NOTE: Joint members intending to watch this lecture together only need to register once.
Description:

Details to follow