Petra Lang in conversation with Christopher Cook


19 February 2021




6:30 pm - 7:30 pm
Petra Lang in conversation with,
Christopher Cook
ZOOM WEBINAR: 6.30pm, 19th February 2021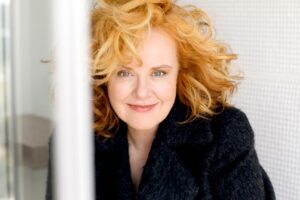 (Copyright: Ann Weitz, Dusseldorf)
Petra Lang
Petra Lang is one of the most renowned Wagner singers of today. She sang Isolde in Bayreuth, Munich and Vienna and was Brünnhilde in the Ring Cycles at the Semper Opera Dresden under Christian Thielemann, at the Vienna State Opera under Peter Schneider and at the Grand Théâtre de Genève under Ingo Metzmacher. She interpreted Brünnhilde also in Bamberg, Berlin, Budapest, Bucharest, Dortmund, Lucerne, Munich, Paris, Stuttgart and Tokyo.
Her legendary Ortrud earned worldwide recognition. Starting off as a lyric mezzo, she was quickly recognized for her interpretation of Judith (Bluebeard's Castle), Cassandre (Les Troyens), Ariadne (Ariadne auf Naxos), Marie (Wozzeck) as well as her Wagner roles of Brangäne, Sieglinde, Venus, Kundry, Waltraute and Fricka.
Petra Lang sang at the major houses on both sides of the Atlantic and appeared at the festivals in Salzburg, Bregenz, Edinburgh and Bayreuth (Brangäne, Ortrud and Isolde). Her Cassandre on the live recording of Les Troyens under Sir Colin Davis and with the London Symphony Orchestra won her two Grammy Awards, a BRIT Award, the Preis der Deutschen Schallplattenkritik as well as the Orphées d'Or de L'Academie du Disque.
She has a special connection to the works of Gustav Mahler. She recorded his symphonies No. 2 and 3 under Riccardo Chailly with the Concertgebouw Orchestra for DECCA and in addition sings a vast concert repertoire reaching from Bach to modern.  In addition, she is a sensitive Lied singer. She gave recitals with Adrian Baianu, Malcom Martineau, Carmen Piazzini, Maurizio Pollini, Wolfram Rieger, Charles Spencer and Einar Steen-Noekleberg in Amsterdam (Concertgebouw), Brussels (La Monnaie), Dresden (Semperopera), Edinburgh, Geneva (Victoria Hall, Grand Théâtre), Gent, London (Wigmore Hall, St. Lukes), Milan (La Scala), Munich (Gasteig), New York (Carnegie Hall, Danny Kaye Hall, Rockefeller University), Tokyo and Paris (Châtelet, Louvre, Salle Pleyel).
Petra Lang was born in Frankfurt am Main. After graduating as a violinist, she studied voice with Gertie Charlent and Ingrid Bjoner. She also worked on her Wagner roles with Astrid Varnay and studied with the Italian tenor Angelo Loforese. She participated in Masterclasses with Judith Beckmann, Brigitte Fassbaender, Hans Hotter, Dietrich Fischer-Dieskau and Peter Schreier.
Ms. Lang is a passionate teacher herself. Already during and after studying the violin she worked as a teacher (1982-1989) for Violin and Viola and taught early music education and basic musical studies at the music schools in Gross-Gerau and Rüsselsheim.
She gave masterclasses (voice) for the Mahler Society London (2006), at the Cologne University for Music (2007), in Münster (2007/2008) and London (2009, 2012). A masterclass for Wagner singing during the 2013 Bayreuth Festival as well as at the St. Goar Music Academy (2014/15), for the studio of the Cologne Opera and at Musikhochschule Mainz.
She invented the masterclass concept  PetraLangKlang© which includes elements of the PeterHess®-Soundmassage and Mental Techniques.
Future projects include Brünnhilde in Marseille, Ortrud in Bayreuth,  a Recital at the Richard-Strauss-Festival Garmisch-Partenkirchen and  Masterclasses at the Orff-Zentrum, Munich and  Richard- Strauss-Festival, Garmisch-Partenkirchen.
Christopher Cook
Christopher Cook began his career in television, producing for BBC 2 and Channel 4. He broadcasts regularly on BBC Radios 3, 4, and 5. He is a regular contributor to BBC Music Magazine and has written for Gramophone and International Record Review.  He teaches for the University of Syracuse on their London Programme and for the British American Drama Academy, and was a Visiting Professor at the University of the Arts, London. He has chaired pre-concert events for the BBC Symphony Orchestra, the Orchestra of the Age of Enlightenment, the Hallé Orchestra, the London Philharmonic Orchestra and Study Days at Glyndebourne and at the Royal Opera House, where he also interviews for their 'In Conversation with …' programmes. He has chaired English National Opera's pre-opera series for eight years. Christopher was the Director of the Cheltenham Festival of Literature in 2004 and Chair of the Cheltenham International Music Festival until 2013.
This online event is £5 to all members, £10 for non-members (Refundable on joining) and free for students/under 30s.  Please register your interest below and you will be sent a Zoom link in good time for the lecture, probably during the previous day. (Please do not contact us for the link unless it has not been received immediately before the lecture is due to begin.) If you wish to make a donation, please do so via our website (see button to the right) or contact treasurer@wagnersociety.org.   (NOTE: Joint members intending to watch this lecture together only need to register once.)
Description:

Details to follow