THE EVA TURNER MEMORIAL LECTURE


3rd October 2018




6:00 pm - 9:00 pm
THE EVA TURNER MEMORIAL LECTURE 2018
Given by PROFESSOR JOHN DEATHRIDGE
Wednesday 3rd October at 6pm for 7pm – 9pm, Swedenborg Hall
Including reception for members and their guests at 6pm
RING CYCLE – BOOK OFFER
COMBINED BOOK AND TICKET OFFER: £25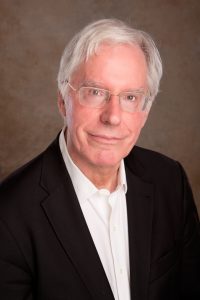 WAGNER TRAUMA: 421 recorded dreams of a composer from Germany
John Deathridge has been counting Wagner's dreams(he is still counting) and argues for a better understanding of why sleeping, half-sleeping, dreaming and waking permeate his dramas to such an extent, particularly in the Ring. Wagner's preoccupation with the dreams and traumas of the ancient and modern worlds (including his own) is pungently and concisely expressed in German and in his music. But it is less easy to convey in another language. Fresh from translating the Ring, John looks at some of the problems of recreating the startling emotional clarity of its turbulent nightmares in English, showing too how the rich materials in the Bayreuth archives recording Wagner's lively interventions in the often traumatic rehearsals for the first Ringin 1876 (John's new translation has 233 of them) can themselves be roused from deep slumber.
Professor John Deathridge
John Deathridge is Emeritus King Edward Professor of Music at King's College London. He was a composer, conductor, organist and piano accompanist in Germany, where he lived for 13 years, and has since taught music at universities in both Europe (Cambridge, London, Vienna) and the United States (Princeton, Chicago). Recent publications on Wagner include contributions to Opera Quarterly ('Waiting for Wagner', 2014), the Overture Opera Guides ('Snapshots of Die Meistersinger von Nürnberg', 2015) and Penguin Classics (The Ring of the Nibelung: edition, introduction and translation, 2018). THIS BOOK IS AVAILABLE AT A VERY DISCOUNTED PRICE TO MEMBERS ATTENDING THIS LECTURE; PROFESSOR DEATHRIDGE WILL ALSO SIGN COPIES FOR MEMBERS.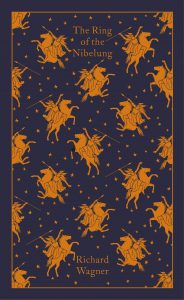 TICKET PRICES:
Book and ticket: £25; 2

. Ticket only: £20; 3. Book only (by post): £15; Student ticket (no book): £5
Tickets are available on this website by clicking the link above. You can pay with a credit or debit card or by PayPal. You can also register for the event and then send a cheque or bank transfer to the Society. If you prefer not to use the website for payment, then please send your cheque to the Society's Treasurer at 15 Gibson Square London N1 0RD.  If none of the above methods of purchasing a ticket works for you, then you can contact us by email at:  ticketsecretary@wagnersociety.org
Address:
Barter Street
,
London
,
WC1A 2TH
,
United Kingdom