Wagner and the Greeks with Helena Matheopoulos


24 November 2020




6:30 pm - 7:30 pm
Wagner and the Greeks
with Helena Matheopoulos
ZOOM WEBINAR: 6:30PM, 24TH NOVEMBER 2020
Throughout his adult life, Wagner felt huge admiration for the Greeks and was decisively influenced by their mythology and drama, especially Aeschylus and his Oresteia Trilogy. (Agamemnon –Choeforoi–Eumenides). Indeed the conception and structure of The Ring (Der Ring des Nibelungen) as a Tetralogy (in which we follow the consequences of the characters' actions and their impact on the prevailing world order through four separate operas), was inspired by this Trilogy, while Wagner's depiction of the Gods bears obvious similarities to their Greek mythological counterparts: Wotan echoes the philandering Zeus, Fricka the wronged and perpetually nagging Hera and so on.
The Talk will trace the source of this influence through Wagner's own writings, illustrated with excerpts from DVD's of various productions of the Ring worldwide.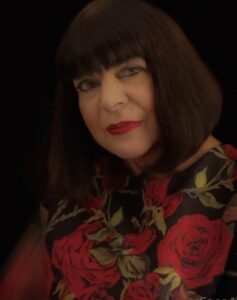 Helena Matheopoulos
Helena Matheopoulos was born in Athens and has lived in London most of her life. She holds B.A and M.A degrees in Medieval History from UCL. During her journalistic career (originally as Fashion Editor of The Tatler and the Daily Express and later as Arts columnist and interviewer in the Evening News) she has collaborated as a freelance with The Times, The Sunday Times Magazine, The Evening Standard, Vogue, Vanity Fair, and Gramophone'
Her books include: MAESTRO: ENCOUNTERS WITH CONDUCTORS OF TODAY, Hutchinsons, (UK & Harper & Row USA) Named "Music Book of the Year by Stereo Review. BRAVO: TODAY'S TENORS, BARITONES AND BASSES DISCUSS THEIR ROLES, Weidenfeld & Nicholson) Chosen as Season Prize to the winner of the weekly interval quiz of the live Saturday radio broadcast of Metropolitan Opera performances, "Live from the Met." DIVA: TODAY'S SOPRANOS AND MEZZOS DISCUSS THEIR ROLES AND THE ART OF SINGING (Gollancz); DIVA: THE NEW GENERATION (Little, Brown); PLACIDO DOMINGO: MY ROLES IN OPERA (Little Brown), FASHION DESIGNERS AT THE OPERA (Thames & Hudson)
She is now Associate Editor of Opera Now magazine as well a frequent public speaker in the UK, the Continent and the US.
This online event is free to all members (non-members £5).  Please register your interest below and you will be sent a Zoom link in good time for the lecture, probably during the previous day. (Please do not contact us for the link unless it has not been received immediately before the lecture is due to begin.) If you wish to make a donation, please do so via our website (see button to the right) or contact treasurer@wagnersociety.org.   (NOTE: Joint members intending to watch this lecture together only need to register once.)
Description:

Details to follow