Toscanini's Wagner with Harvey Sachs


2 December 2020




6:30 pm - 7:30 pm
"Toscanini's Wagner"
with Harvey Sachs
ZOOM WEBINAR: 6:30PM, 2ND DECEMBER 2020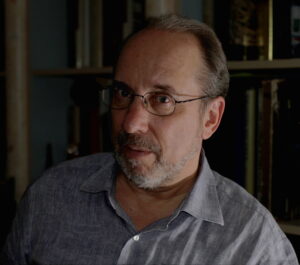 Harvey Sachs
Harvey Sachs, writer and music historian, was born in 1946 in Cleveland, Ohio, USA. He received much of his musical training in his home town and he holds an honorary doctorate from the Cleveland Institute of Music, but he has lived all of his adult life elsewhere, including Toronto, London, Milan, Tuscany, Lugano (Switzerland), and, currently, New York.
Sachs has published ten books, of which there are now more than seventy editions in seventeen languages. The latest, Toscanini: Musician of Conscience – which replaces his 1978 biography of the famed Italian conductor – was published by Liveright (New York and London) in 2017, to international critical acclaim; a US and UK paperback edition and an Italian translation were issued in the fall of 2018. His most recent previous book, The Ninth: Beethoven and the World in 1824, was published in 2010 by Random House in the US and by Faber & Faber in the UK. Other books include the standard biography of Arthur Rubinstein (Rubinstein: A Life, 1995); a history (Music in Fascist Italy, 1988); two collections of essays on musical subjects (Virtuoso, 1982, and Reflections on Toscanini, 1991); The Letters of Arturo Toscanini (2002), which he compiled, translated, and edited; and, as co-author, the memoirs of Plácido Domingo (My First Forty Years, 1983) and Sir Georg Solti (Memoirs [UK title: Solti on Solti] 1997).
 Sachs has written for the New Yorker, New York Times, Wall Street Journal, Times Literary Supplement  (London), La Stampa, Il Sole-24 Ore, and dozens of other newspapers, magazines, and literary journals, as well as for the BBC, Arte, PBS, CBC (Canada), RAI (Italy), RSI (Switzerland), and other radio and television networks. He is a former Artistic Director of Italy's most prestigious concert organization, the Società del Quartetto di Milano. Currently, he is on the faculty of the Curtis Institute of Music in Philadelphia, and he has lectured at many universities and cultural institutions around the world. He has held fellowships from the John Simon Guggenheim Foundation, the New York Public Library's Cullman Center for Scholars and Writers, and the National Endowment for the Humanities, and he was the New York Philharmonic's Leonard Bernstein Scholar-in-Residence from 2011 to 2013.
In 2017, the President of Italy, Sergio Mattarella, honored Harvey Sachs with the title of Cavaliere dell'Ordine della Stella d'Italia (Knight of the Order of the Star of Italy), for his contributions to Italian culture.
This online event is free to all members (non-members £5).  Please register your interest below and you will be sent a Zoom link in good time for the lecture, probably during the previous day. (Please do not contact us for the link unless it has not been received immediately before the lecture is due to begin.) If you wish to make a donation, please do so via our website (see button to the right) or contact treasurer@wagnersociety.org.   (NOTE: Joint members intending to watch this lecture together only need to register once.)
Description:

Details to follow