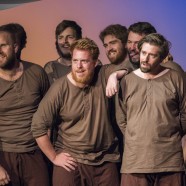 The Wagner Society is very welcoming to beginners. We would be delighted to guide you on your first steps in exploring this most sublime of composers.
We run events and masterclasses to help you learn more about the operas, as well as making sure that you're kept up-to-date with Wagner productions in the UK and beyond.
If you join, you will also get access to the long-running Wagner News journal, which is packed full of interesting and accessible articles. In the coming months, this website will also develop into a great resource for discovering more about Wagner's life and works.
So click here to join our community now!
Not a beginner? Do you want to help new people discover the sublime music of Wagner? We are currently developing the educational resources of this website and are looking for volunteers to write about Wagner and his operas. If you would like to help us by sharing your knowledge and expertise, please email us on info@wagnersociety.org.